How to use your library
Librarian
Your Church Social Administrator can set up multiple members with the Librarian Role. This will give these members access to add, remove, edit your library resources (books, DVDs, CDs etc) and also check them in and out.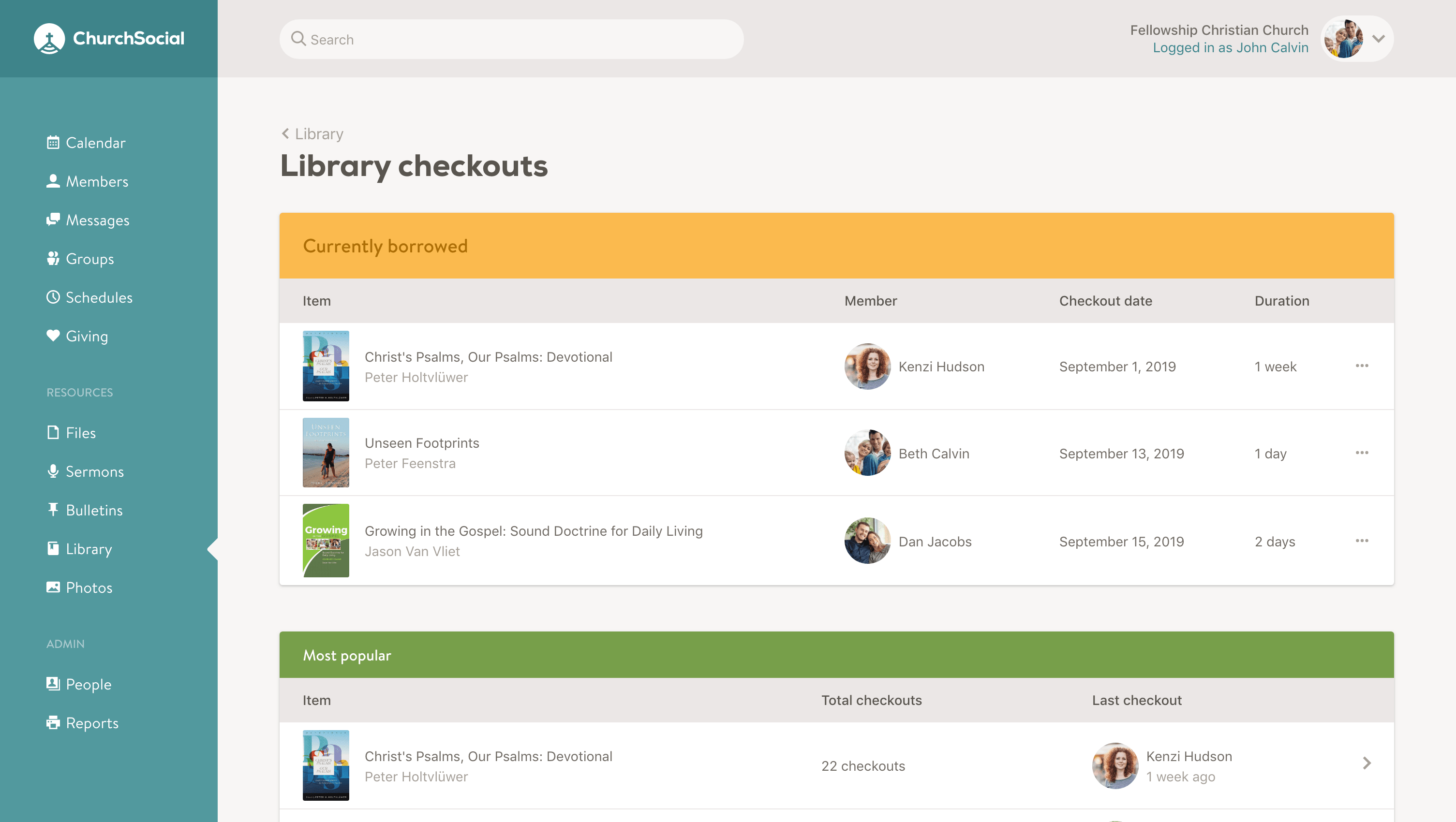 Library Search
The library page has a handy search feature where you can search or filter the library based on keywords, barcode number, author and more. This makes it very easy to find materials on any subject your library holds.
Checking books in and out
The librarians are able to check books in and out of the library. When checking out a library resource you can select the person who is checking out the resource, the quantity (in case there are more than 1) and the Checkout date that the item was removed from the library. When the book is returned to the library the librarian can check the book back in by setting the Return date.